Tech Specs
Stylish, everyday bag that is tough enough for commuting in rough weather - packing 120 lumens to make you visible.
Material
500D Cordura with water-repellent coating
Battery Duration
3.5h (solid) - 18h (flashing)
Charging Port
Type-C USB (cable included)
Stay Organized.
23 liters of pro-level organization with more pockets you can count.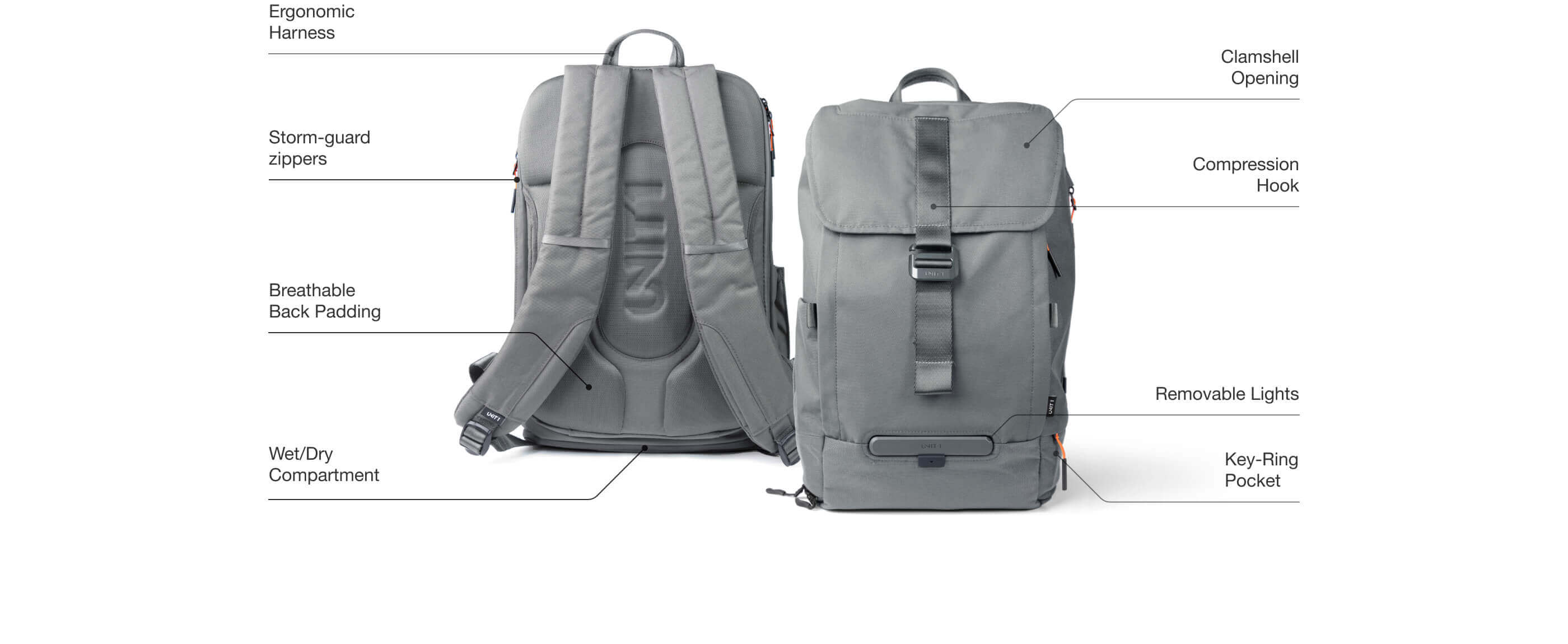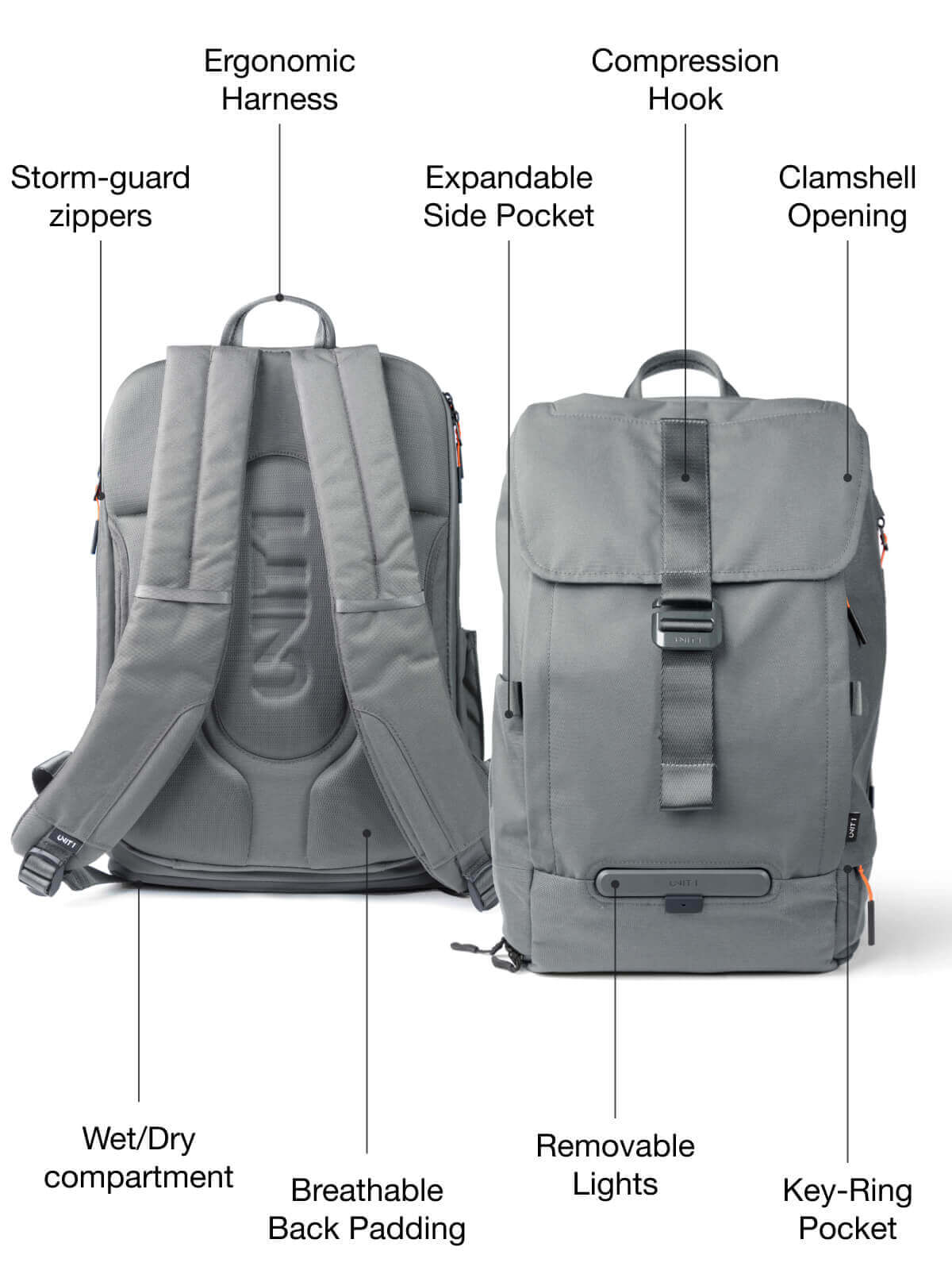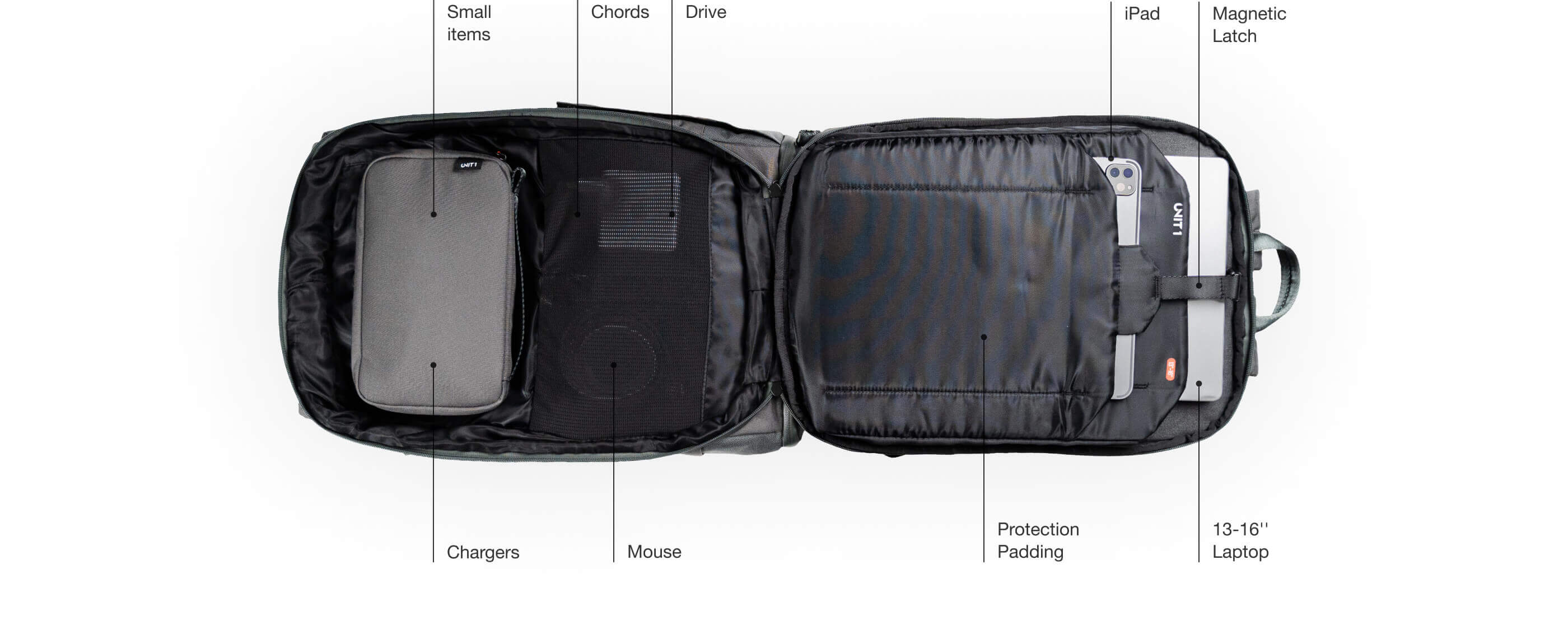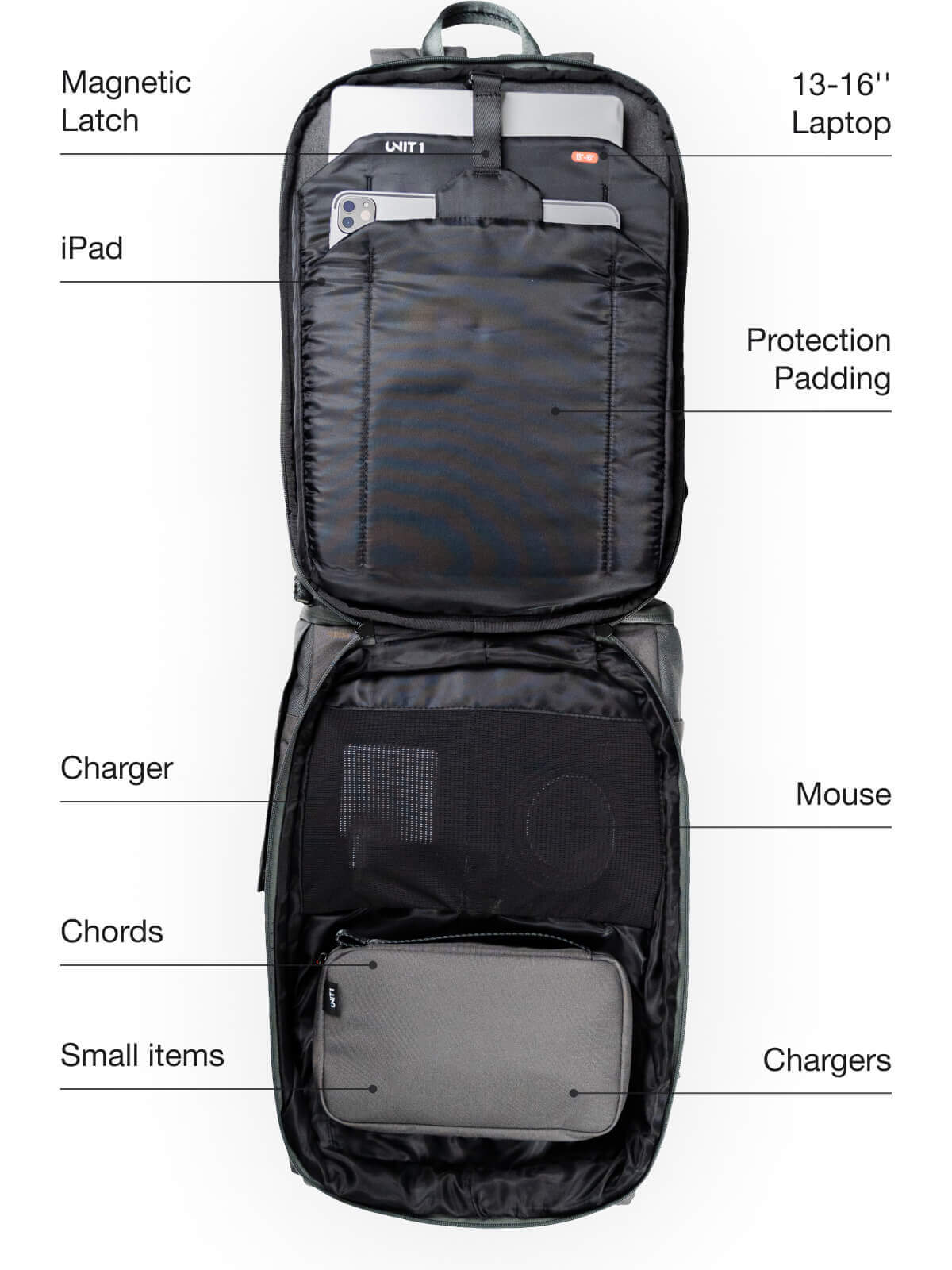 Compatible With
Turn Signals Remote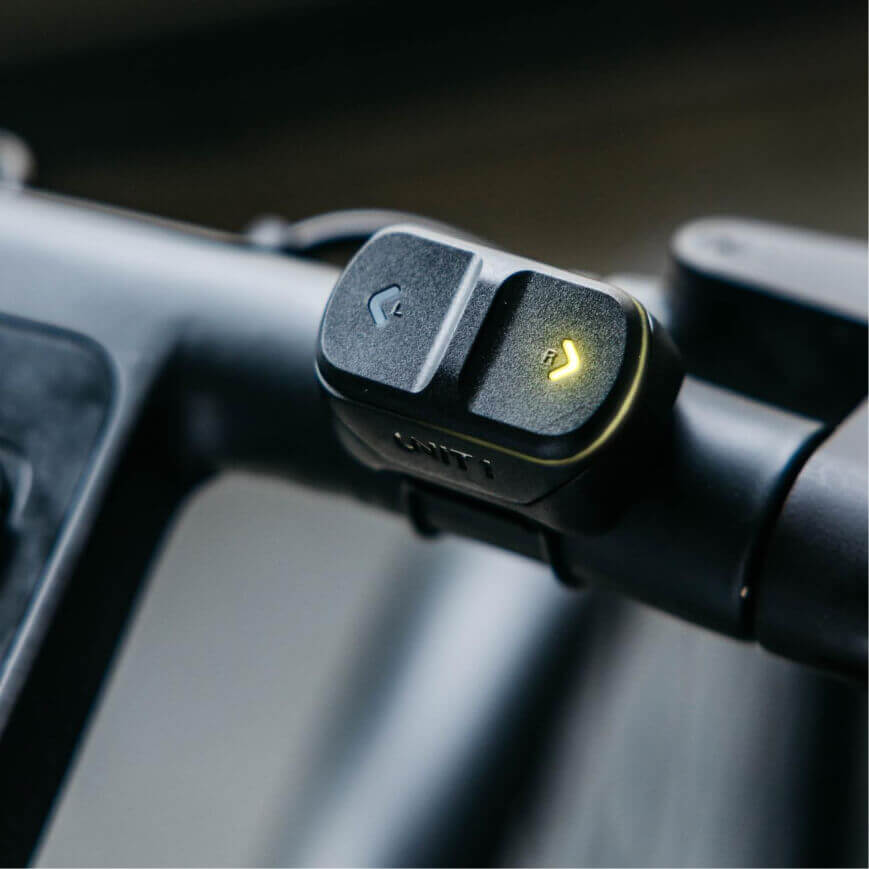 Easy-to-use Design
Mount the Remote to your bike's handlebar. Easily remove it after each ride thanks to it's detachable base.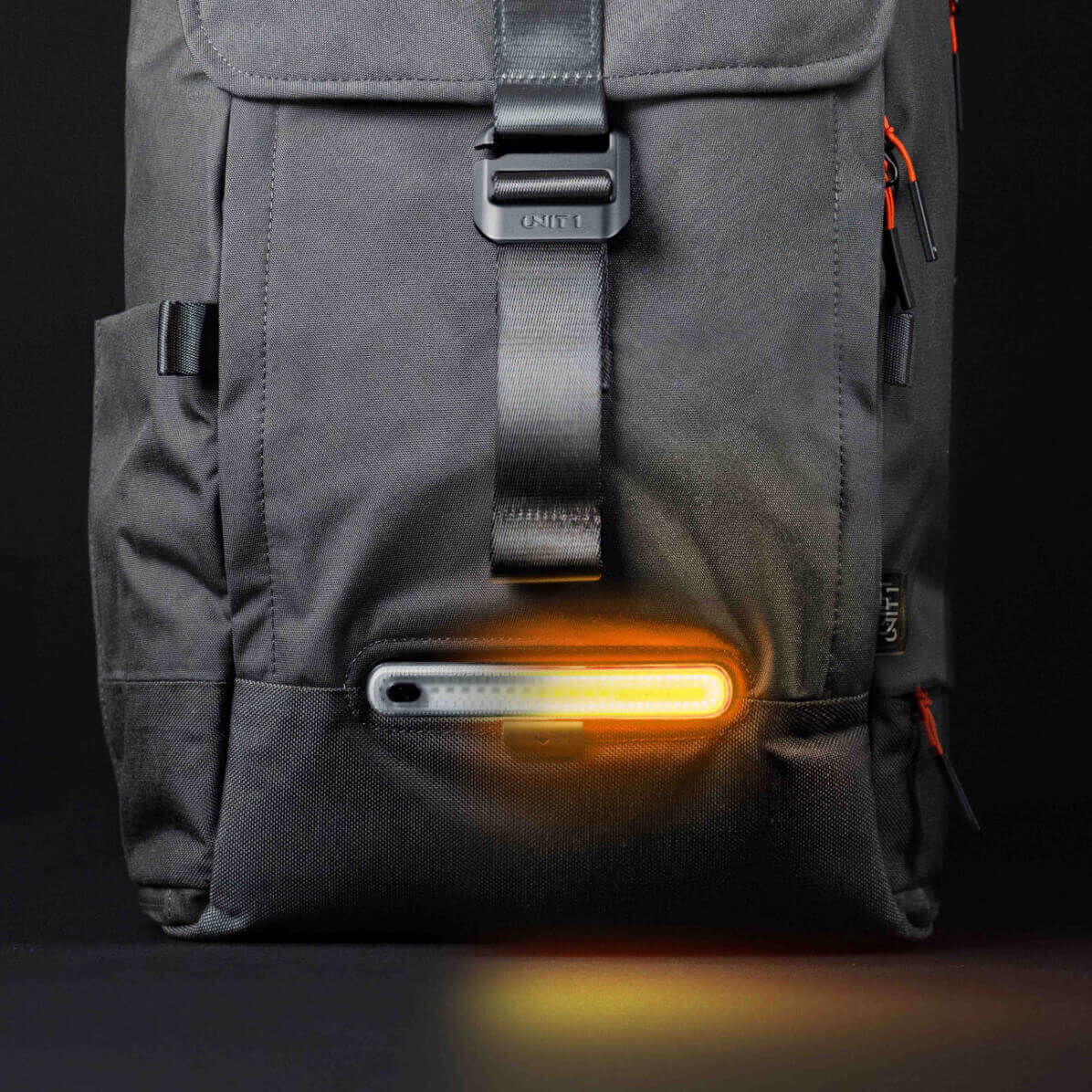 Turn Signals
No-look buttons to activate turn signals while your hands stay on on the handlebar.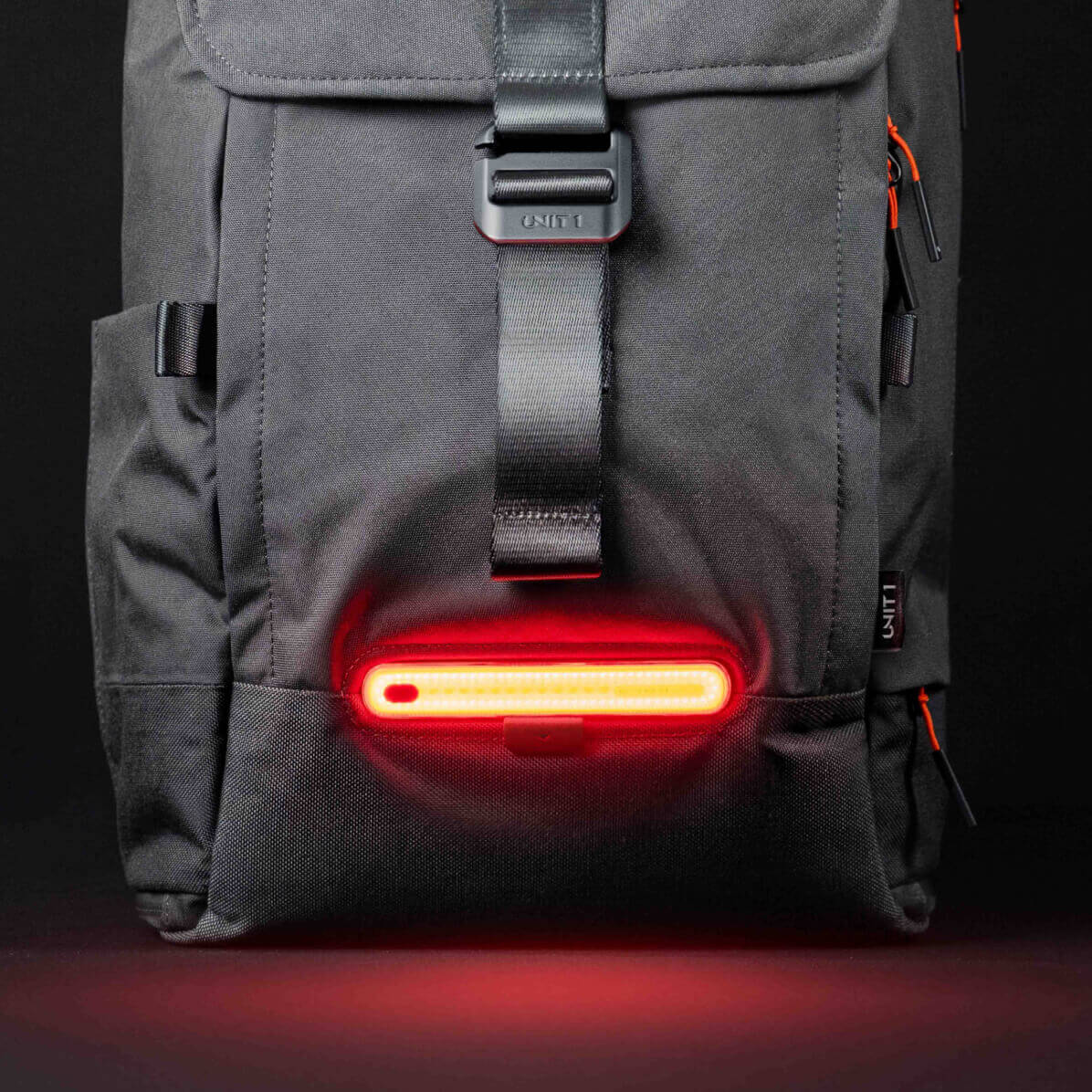 Automatic Brake Lights
Equipped with sensors, the Navigation Remote will detect you've slowed down and trigger brake lights.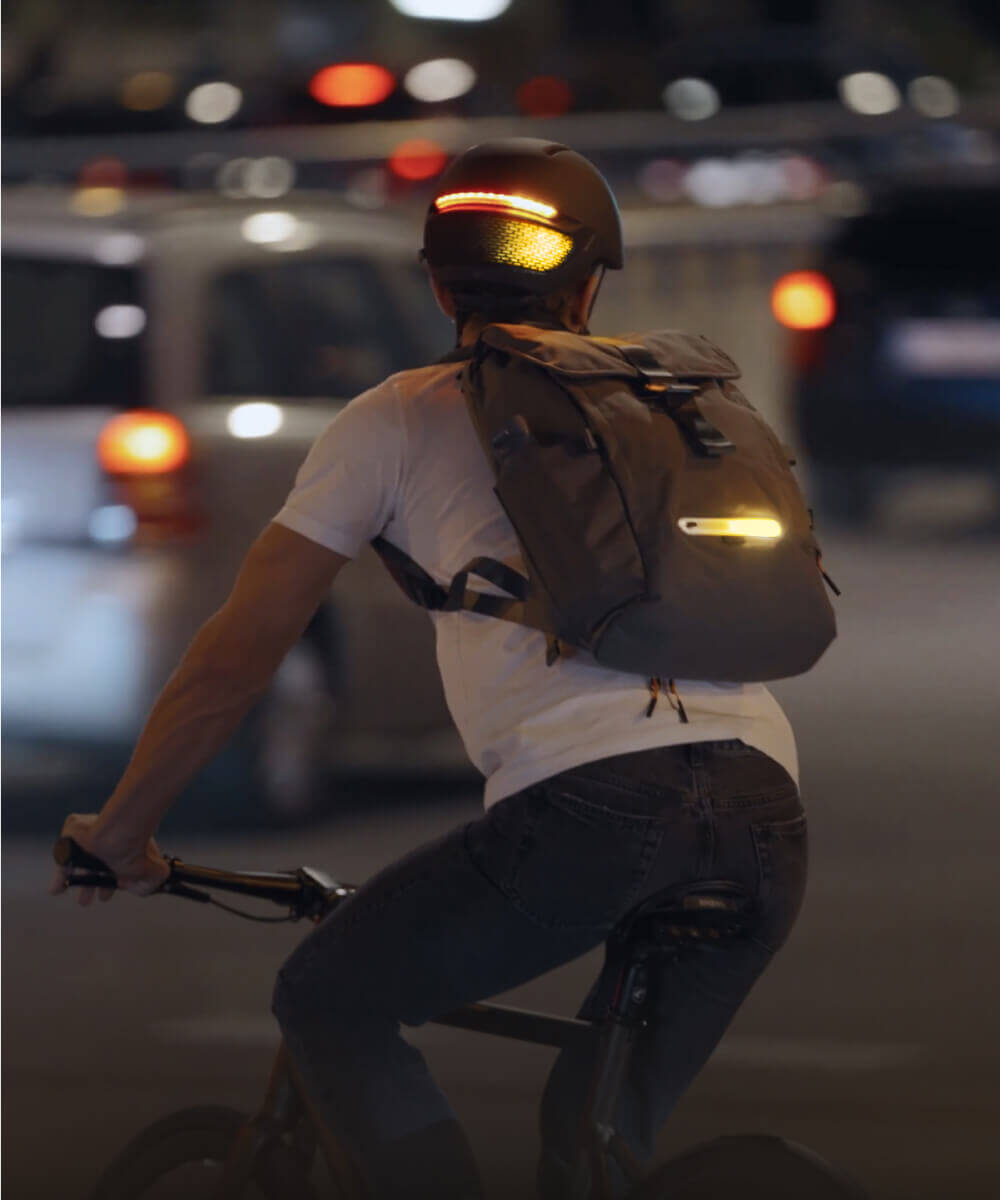 Compatible with FARO Smart Helmet
Synchronized, dual light footprint.
Connect your Smart Light to your FARO Smart Helmet for the ultimate dual light footprint. Synchronize animations, turn signals and brake light for unbeatable visibility.
In terms of sleek urban design, it doesn't get any better than this.

Super-Techie. Also Stylish.

The ultimate accessory for cyclists looking for a high-tech, safe, and comfortable riding experience.

Unparalleled Protection.

Is the Smart Light included?

Yes, TORCH comes with the Smart Light. it is magnetically attached to the pack and can be removed for a cleaner look.
Do TORCH and FARO work together?

FARO and Torch can be paired to the same Navigation Remote at the same time - and controlled simultaneously. When paired to the same Navigation Remote, the turn signals & brake lights on both FARO & Torch will stay synced.
What countries do you ship to?

We ship FARO to all of the following locations.

United States 🇺🇸
United Kingdom 🇬🇧
European Union 🇪🇺
Iceland 🇮🇸
Norway 🇳🇴
Switzerland 🇨🇭
Canada 🇨🇦
North American orders are shipped from our warehouses in Utah and Ohio. European orders are shipped from our warehouse in Rotterdam.